Hello again!
Yes, we have another crackin' York Pubmeet event coming up this month, on Saturday 14th October 2017 in fact, with fantasy authors Anna-Smith Spark and R J Barker reading from their own work and taking questions on all things related to fantasy writing…
If you want any of their books signing, please feel free to bring them along, too!
We're also returning to The Falcon Tap, inside the reassuring solidity of The Bunker!
To find it: turn right out of York station, and left at the traffic light junction at the top of the road, and then walk up Micklegate. The Falcon Tap is on the left and The Bunker is at the back of the pub!  The Falcon Tap is also probably one of York's best kept secrets, so you should check it out anyway 'cos the staff are just awesome!
ABOUT OUR GUEST AUTHORS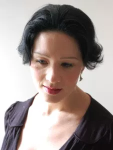 Anna-Smith Spark is the author of The Court of Broken Knives, the highly acclaimed first book in the epic Empire of Dust series. You can read about this stunning series here:The Court of Broken Knives
You can find out more about Anna-Smith Spark HERE.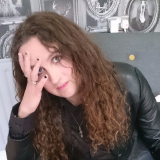 R J Barker's Age of Assassins is the first book in Barker's The Wounded Kingdom Trilogy and has received great reviews already: Age of Assassins on Goodreads
You can read an interview with author R J Barker HERE.
THIS EVENT IS FREE TO ATTEND BUT PLEASE DO BOOK A TICKET
As always, this event is FREE TO ATTEND – just turn up!  Preferably before 5pm though!
Do join us if you can, and if you haven't been before, I assure you we are always (a) very welcoming, (b) very approachable, and (c) very pleased to see you!
I'm confident that once again it'll be another great evening, full to bursting with inspiration, but we do need your support and attendance, so please plan ahead and take the time to book a FREE ticket – this helps make organising things in advance that little bit easier at our end.
For further info, updates and/or queries, please follow us on Twitter:
@YorkPubmeet
@mangozoid (organiser)
@BSFA
@BritFantasySoc